ATF.net forum and Chat room!

Just click on the people!!!

This page was last updated on: September 30, 2005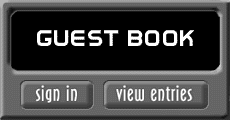 Converting Earth Years to Planetary Years
(How old would you be on Another Planet?)
---
©www.jodstar.com 2001
Finding Your Weight on Other Planets
Hi !! Click on the chain for some totally awesome CHRISTIAN links!

Give while you can

Old man Fielding, the miser, at last went to his reward and presented himself at the Pearly Gates. St. Peter  greeted him with appropriate solemnity and escorted him to his new abode. Walking past numerous elegant mansions, they finally arrived at a dilapidated shack at the end of the street. Fielding, much taken aback, remarked, "Why do I get a rundown shack when all of these others have fine mansions?" "Well, sir," replied St. Peter, "we did the best we could with the money you sent us."